If I should go tomorrow. It would never be goodbye, For I have left my heart with you, So don't you ever cry. The love that's deep within me, Shall reach you from the stars, You'll feel it from the heavens, And it will heal the scars
Those we love don't go away,
They walk beside us every day,
Unseen, unheard, but always near,
Still loved, still missed and very dear.
(Click on pictures to enlarge)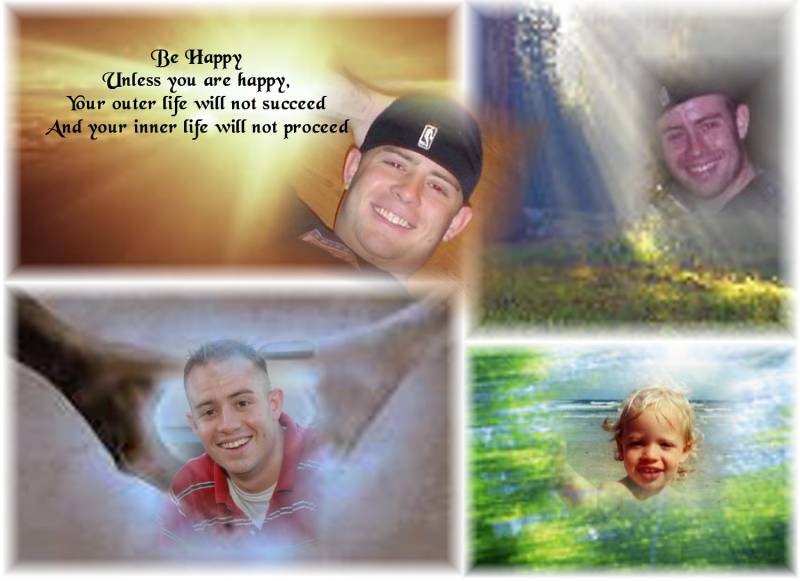 Miss me, but let me go

When I come to the end of the road

And the sun has set for me

I want no rites in a gloom filled room

Why cry for a soul set free

Miss me a little - but not too long

And not with your head bowed low

Remember the love that we once shared

Miss me - but let me go

For this is a journey that we must all take

And each must go alone It's all a part of the Master's plan a step on the road to home

I've taken the journey we all must take
Please take comfort and know
I'm now reunited with God
So miss me a little while
and then please let me go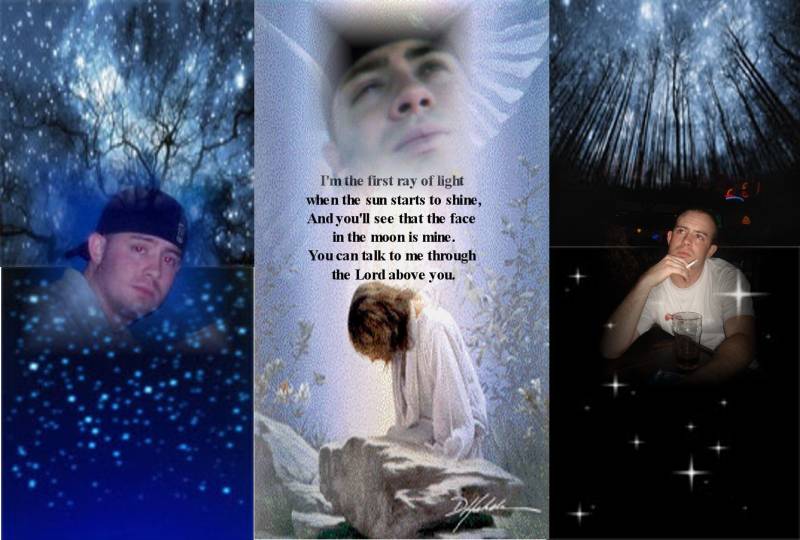 I'm Still Here

Friend, please don't mourn for me
I'm still here, though you don't see.
I'm right by your side each night and day
And within your heart I long to stay.

My body is gone but I'm always near.
I'm everything you feel, see or hear.
My spirit is free, but I'll never depart
As long as you keep me alive in your heart.

I'll never wander out of your sight-
I'm the brightest star on a summer night.
I'll never be beyond your reach-
I'm the warm moist sand when you're at the beach.

I'm the colourful leaves when Autumn's around
And the pure white snow that blankets the ground.
I'm the beautiful flowers of which you're so fond,
The clear cool water in a quiet pond.

I'm the first bright blossom you'll see in the spring,
The first warm raindrop that April will bring.
I'm the first ray of light when the sun starts to shine,
And you'll see that the face in the moon is mine.

When you start thinking there's no one to love you,
You can talk to me through the Lord above you.
I'll whisper my answer through the leaves on the trees,
And you'll feel my presence in the soft summer breeze.

I'm the hot salty tears that flow when you weep
And the beautiful dreams that come while you sleep.
I'm the smile you see on a baby's face.
Just look for me, friend, I'm every place!

Author Unknown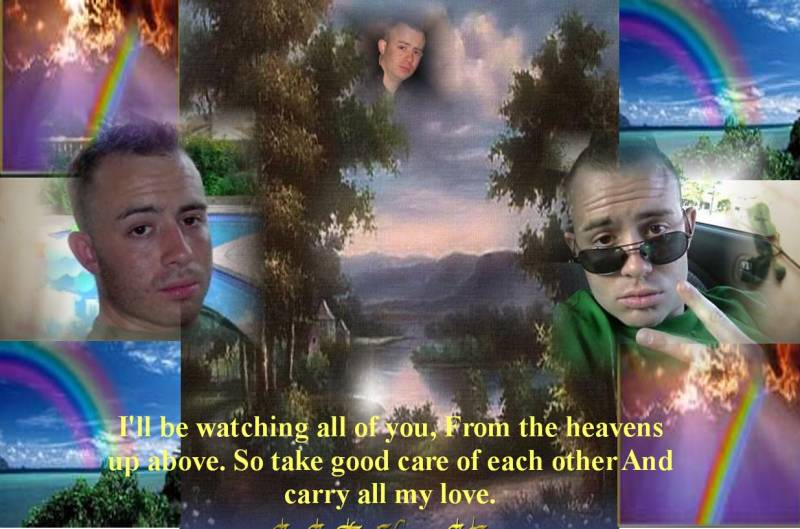 If you were to die tomorrow, how would you have lived your life?

Time has taken me from you, Although not very far. I'll be watching through the sunshine And through the brightest star. I'll be watching all of you, From the heavens up above. So take good care of each other And carry all my love.

If you're ever wondering If I'm there, here's where you can start, Take a look inside yourself. Deep within your heart .I'll always be the piece you thought you loss ,So anytime you need me, Close your eyes and you will feel I am always with you even though you can't see, I will be Smiling and Laughing with you like it use to be. This is what I want for each of you , my life will live on through each one of you! Make each day count and remember your are all unique in your own way. This is what life is about. Being the person you are and do it the best way you know how.

Love, Live and Laugh Alot!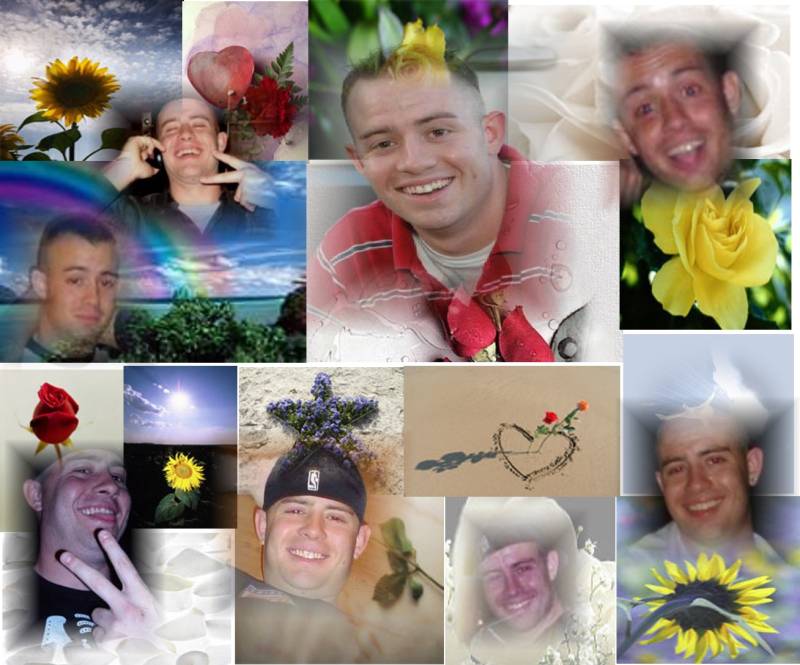 I am Gone
You can shed tears that I am gone
or you can smile because I have lived.

You can close your eyes and pray that I'll come back
or you can open your eyes and see all I've left.

Your heart can be empty because you can't see me
or you can be full of the love we shared.

You can turn your back on tomorrow and live yesterday
or you can be happy for tomorrow because of yesterday.

You can remember me and only that I'm gone
or you can cherish my memory and let it live on.

You can cry and close your mind, be empty and turn your back
or you can do what I would want: smile, open your eyes, love and go on.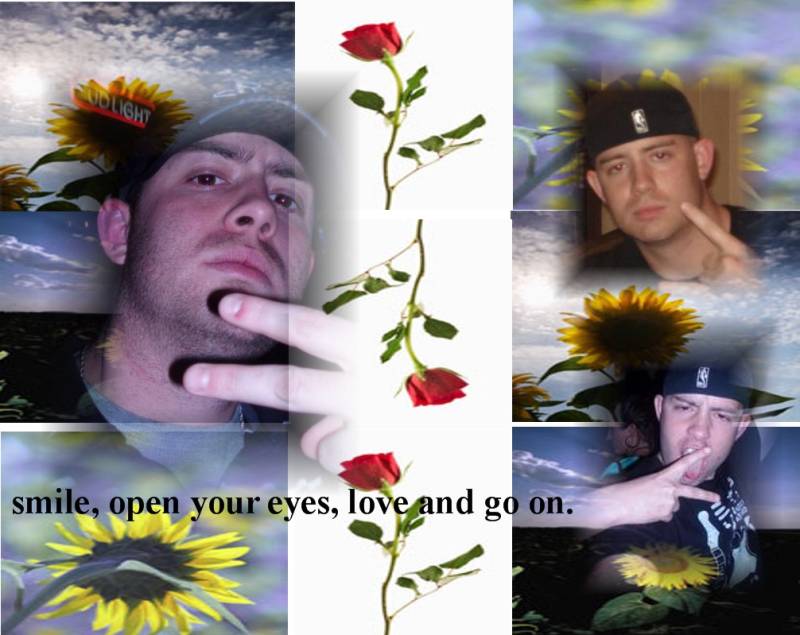 My Infinite Love

When you see a shooting star in the night
When you hear the warm wind whisper through the pines
I want you to know

It'll be me and my infinite love for you
It's just like I promised you under heaven above
It will live on long after we kiss goodbye
Forever by your side
My infinite love

When you think someone is callin' out your name
When you feel that kind of feelin' you can't explain
Now you will know

It'll be me and my infinite love for you
It's just like I promised you under heaven above
It will live on long after we kiss goodbye
Forever by your side
My infinite love

I want you to know
It'll be me and my infinite love for you
It's just like I promised you under heaven above
It will live on long after we kiss goodbye
Forever by your side
My infinite love
My infinite love
My infinite love