I have seen Dustin being called a Legend,One of a Kind a Hero and so much more. Which is all true in our hearts. But I want all of you that may read my sites to know each and every one of us can be like Dustin. I think many Dustin held up and was a crutch for many. Some to dependant on him and felt like they were a nobody without him. But you need to know Dustin was a human like everyone else and we all have what it takes to be like him you just have to take a look at yourself and change the things you do not like. Dustin was one of a kind as we all are. So it is up to you to make the person you are stand out like Dustin's life did for him. Reach out and be that person YOU are!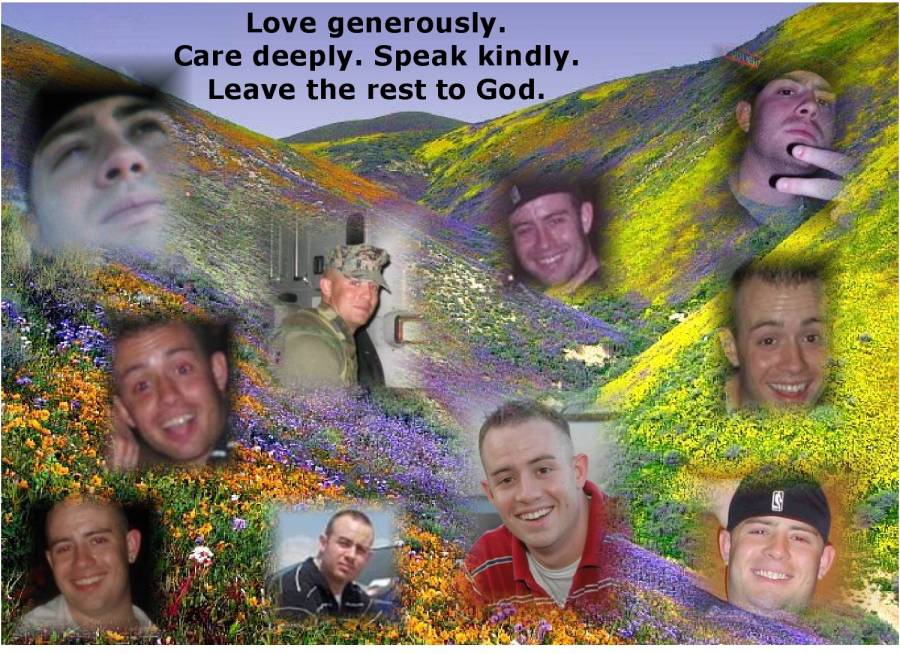 One song can spark a moment,
One flower can wake the dream.

One tree can start a forest,
One bird can herald spring.

One smile begins a friendship,
One handclasp lifts a soul.

One star can guide a ship at sea,
One word can frame the goal.

One vote can change a nation,
One sunbeam lights a room.

One candle wipes out darkness,
One laugh will conquer gloom.

One step must start each journey,
One word must start each prayer.

One hope will raise our spirits,
One touch can show you care.

One voice can speak with wisdom,
One heart can know what's true.

One life can make the difference,
You see it's up to YOU!
~Author Unknown~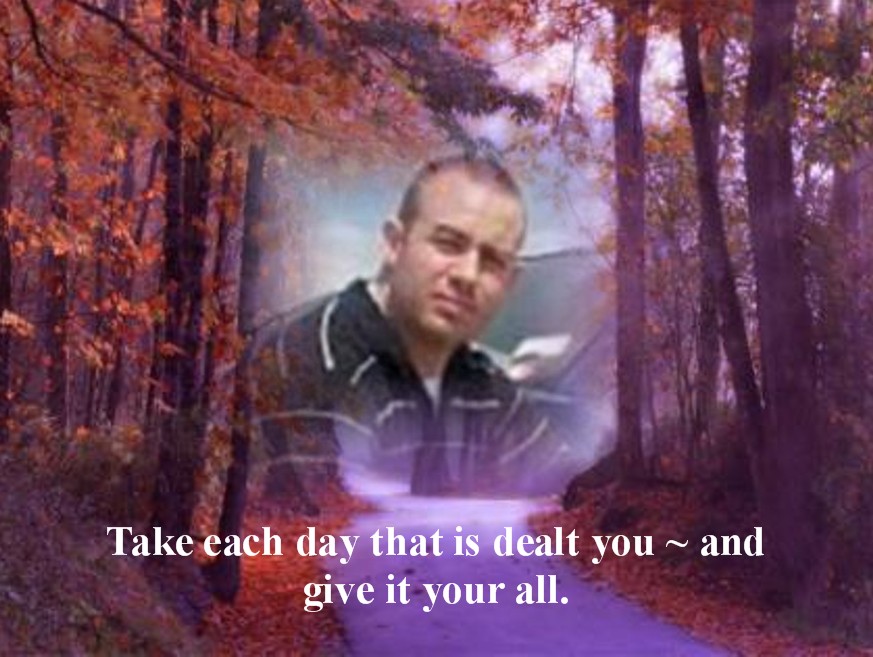 If you "let go", it doesn't mean you stop caring.
It means you can't do it for someone else.
If you "let go", it doesn't mean that you're not
concerned about humankind.
It means the outcome isn't in your hands.
If you "let go", it doesn't mean you don't want
to fix a problem.
It means you should be supportive.
If you "let go", it doesn't mean you deny reality
around you.
It means you have no choice but to accept it.
If you "let go", it doesn't mean for you to adjust
everything to your own desires.
It means you need to take each day as it comes
and cherish every second of that day.
If you "let go", it doesn't mean you regret the past.
It means you grow and live for the future.
If you "let go", it doesn't mean you should
fear any less.
It means you should love more.
~~Author unknown~~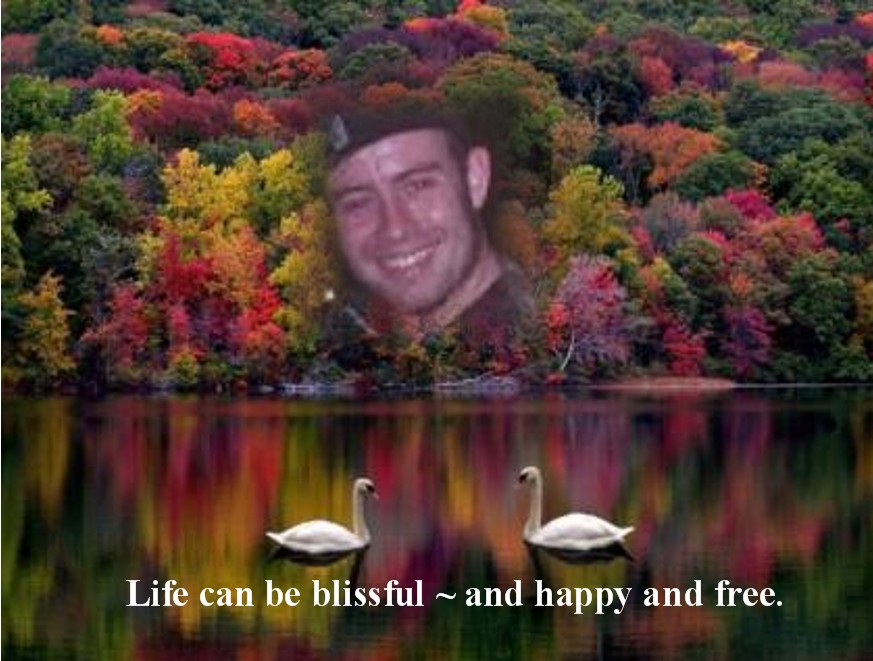 To touch the heart of someone dear -
though it might sometimes cause a tear
to fall or rest upon the cheek -
Should be something all should seek.

For often hearts - not touched at all
start hardening and shrinking small.
And then the time - it takes to grow
A loving heart - is very slow.

For hearts expand as those who care -
extend their love and - let us share
a moment, space or special phrase
that eases pain on dreary days.
Or simply starts our lips to smile
and brightens time for just a while

The ways and kinds and means of sharing
it seems to me - Are based on caring.
And though we're often worlds apart,
You still can touch my very heart.
You make me smile or shed a tear.
And I'll remember year to year
Just how your "touching" helped me grow.
And I just thought I'd tell you so.

~~Author Unknown ~~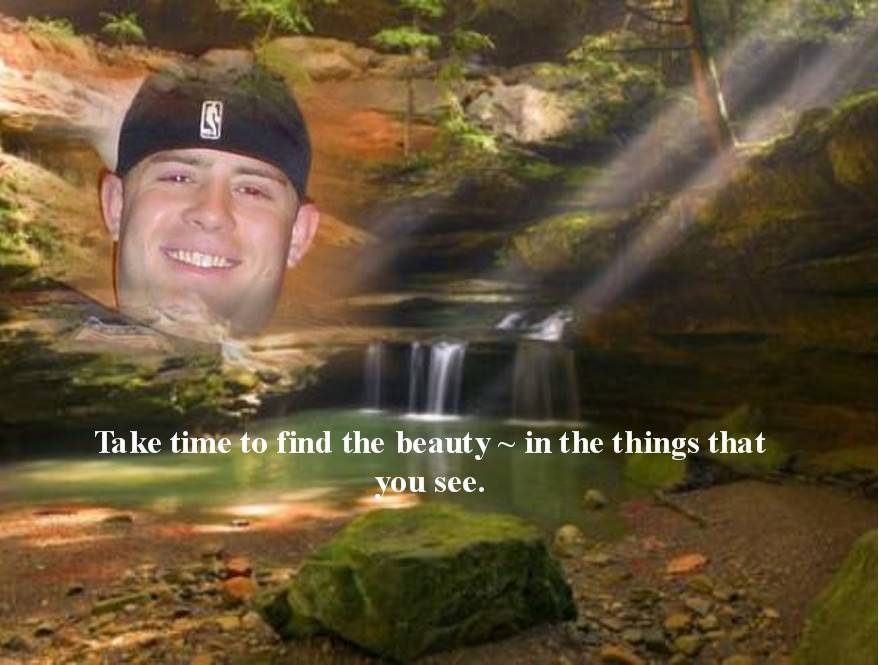 Sometimes in life, you find a special friend;
Someone who changes your life just by being a part of it .
Someone who makes you laugh until you can't stop;
Someone who makes you believe that
there really is good in the world
Someone who convinces you that there really is
an unlocked door just waiting for you to open it.
This is a Forever Friendship
When you're down, and the world seems dark and empty,
Your forever friend lifts you up in spirit and makes
that dark and empty world suddenly seem bright and full.
Your forever friend gets you through the hard times,
the sad times, and the confusing times.
If you turn and walk away, your forever friend follows.
If you lose your way, your forever friend guides you on.
Your forever friend holds your hand and tells you
that everything is going to be okay.
~Author Unknown~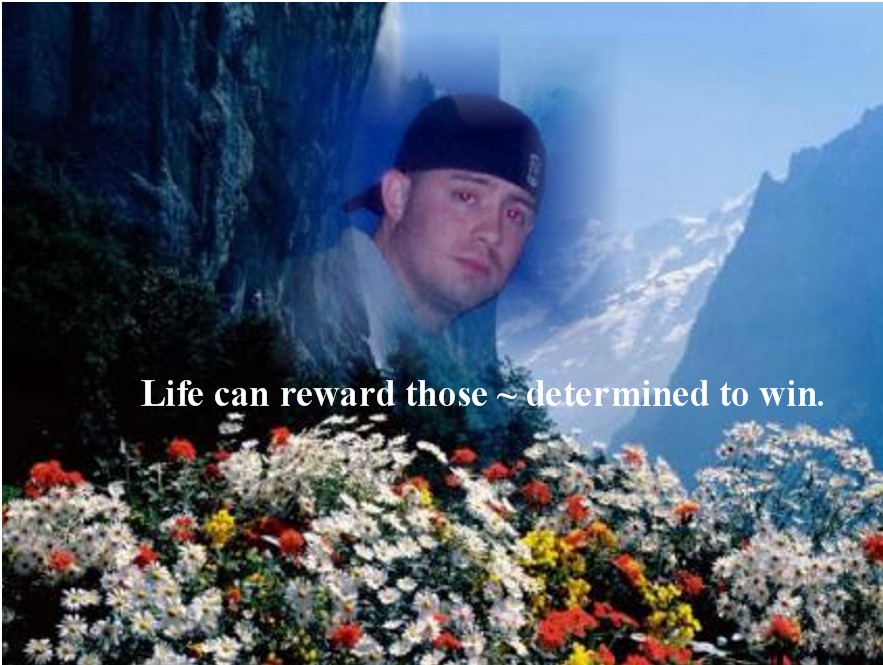 How often we wish for another chance
To make a fresh beginning.
A chance to blot out our mistakes.
And change failure into winning.

And it does not take a special time
To make a brand-new start,
It only takes the deep desire
To try with all our heart,

To live a little better
And to always be forgiving,
To add a little sunshine
To the world in which we're living.

So never give up in despair
And think that you are through,
Do not wait until tomorrow
Take the chance today and start anew!
Author Unknown