I think ones biggest fear is forgetting the face, the smile, the smell,the voice of a loved one. As a mom this is something you know I will never forget. I see the face as a baby, a toddler,a teenager and as an adult.The smile that will brighten the skies and the joy that is brought to my heart. I love to talk about Dustin and so proud of him as I am my daughter. So forget is not something I even consider. But I one day hope to lessen the pain and it all be memories of joy and laughter and the tears that do flow are happy tears.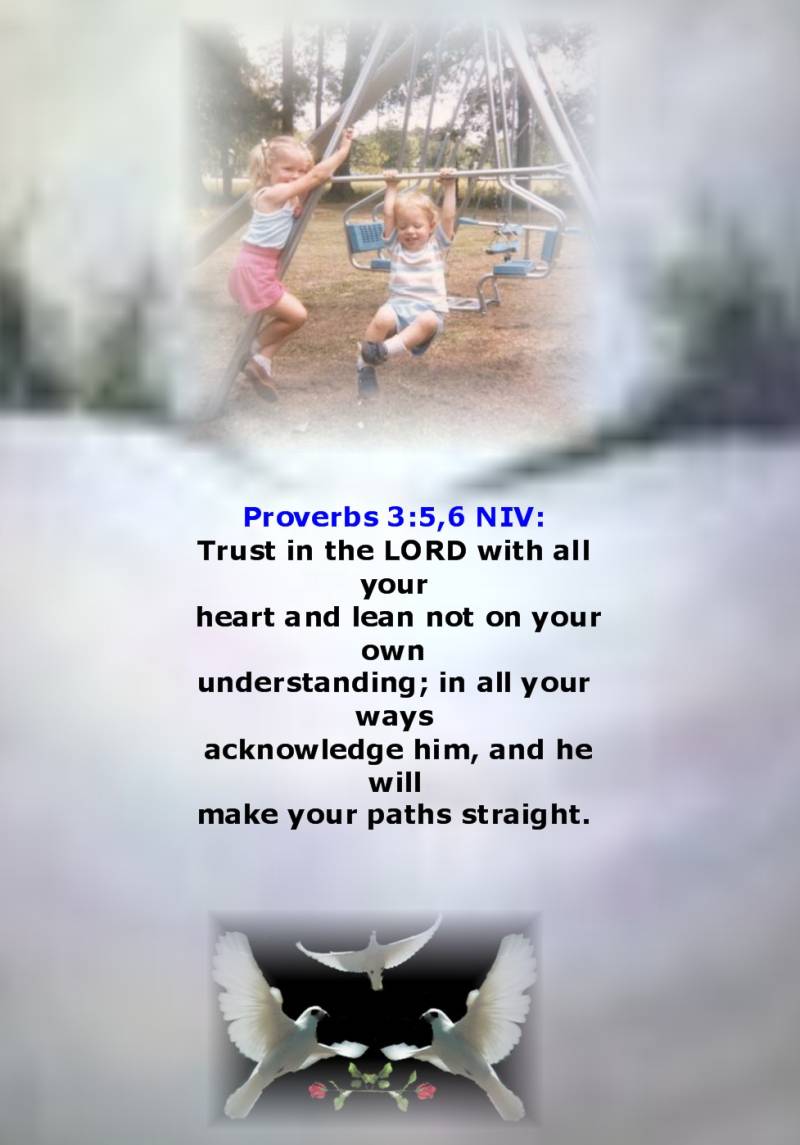 A Face In The Clouds
I looked towards the clouds today
and for a moment saw your face
And wondered just were you have gone
with a hope it's a better place
Did you show yourself to me today
to tell me you're alright?
Or was it just a daydream
playing tricks upon my sight
Then I thought of when you left
you did not say a word
No hugs and kisses..
no good-bye was heard
You have changed our lives forever
Your time here not in vain
and hope you know we always tried
to keep you safe from pain
We will always feel the void inside
because you are not here
But each new thought you send our way
let's us know you're always near
So until our journey nears it's end
And we hear the angels sing
We'll face each new day as it comes
and live off the love you bring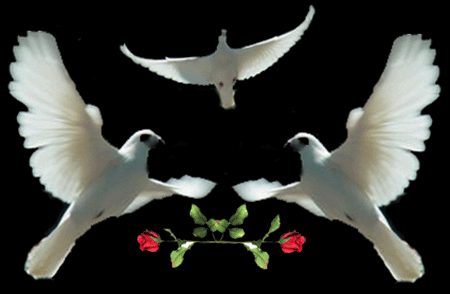 Love Stays, Feelings Fade
We often don't feel
Love each and every day
Just the same it's there
And will never fade away

Just like the ocean tide
Coming in and going out
At times our love's so strong
Other times is seldom felt

In those times of wondering
When love is placed in doubt
We must only remember
Our love has not run out

God in all His splendor
Knows just how we feel
He knows true love goes deeper
Than our feelings that seem real

So don't be depending
On feelings everyday
Love is always there
But feelings fade away

© By M.S.Lowndes

MAY BE NOTHING BUT A DISTANT MEMORY
19 Mar 2006
TO SOME I MAY BE NOTHING MORE THAN A DISTANT MEMORY. MY LIFE ON EARTH IS OVER NOW,BUT DOYO U REMEMBER ME? I KNOW I WASN'T HERE THAT LONG ,BUT GOD'S WORK FOR ME WAS THROUGH.. PLEASE DON'T TRY TO STOP THE THOUGHTS OF ME BECAUSE I NEVER WILL OF YOU.
SOME MAY HEAR OR SPEAK MY NAME AND VANISH THE
THOUGHT OF ME, WHY IS IT NOW THAT I AM GONE NO ONE STOPS TO SEE. I'M CLOSER TO YOU NOW THAN I EVER WAS BEFORE, I LOVE YOU ALL JUST THE SAME AND WILL FOREVERMORE.
SO,PLEASE DON'T LET MY MEMORIES SLOWLY FADE AWAY...
FOR I'M STILL INSIDE YOUR HEART YOU SEE,WHERE I WILL ALWAYS STAY.. DON'T THINK OF ME AS GONE FOREVER BECAUSE SOMEDAY WE'LL MEET AGAIN.
KEEP ME CLOSE INSIDE YOUR HEART UNTIL GOD TELLS YOU WHEN.
YOU MAY BE THERE FOR MANY YEARS NO ONE EVER KNOWS,
SO LET MY MEMORY STAY ALIVE AS THE LOVE INSIDE YOU
GROWS. SOME OF YOU MAY WONDER WHY GOD CALLED FOR ME SOONER THAN YOU'D PLANNED. BUT PLEASE DON'T BE MAD AT HIM,FOR I'M IN THE MASTER'S HANDS.
PLEASE REMEMBER ME WITH LOVE AND WITH EACH TEAR THAT YOU CRY, REMEMBER I'M BESIDE YOU STILL, ALTHOUGH I SAID GOOD-BYE.
"WRITTEN BY DAWN ELMORE" ...ALL MY LOVE(((HUGS)))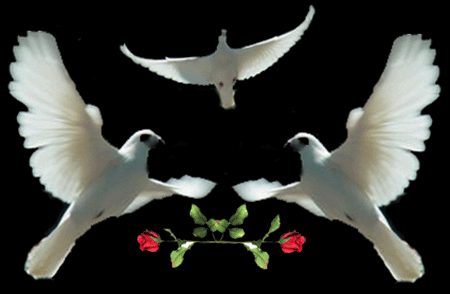 Sometimes Love
Sometimes love can be quiet
And sometimes love can be still
But always love is patient
And is a choice of our will

Sometimes love can be vibrant
Sometimes it's not easily felt
But always love is eternal
And is never boastful or proud

Sometimes love can be tender
Then sometimes hard to express
But always love is truthful
And believes in the very best

Sometimes love can be exciting
And love can sometimes be sweet
For love is always trusting
And chooses never to envy

Sometimes love can be painful
Then sometimes love's like a song
But always love is forgiving
And keeps no record of wrongs

Sometimes love can be gentle
Then sometimes it's just a word
But always love protects and hopes
And love is always preserved

Love is never self-seeking
And is never angered or rude
Love can never fail us
For God's love is faithful and true

© By M.S.Lowndes.

Never Forget
Your presence, is a present to the world.
You're unique and one of a kind.
Your life can be, what you want it to be.
Take the days, just one at a time.
Count your blessings, not your troubles.
You'll make it through, whatever comes along.
Within you, are so many answers.
Understand, have courage, be strong.
Don't put limits on yourself.
So many dreams, are waiting to be realized.
Decisions are too important, to leave to chance.
Reach for your peak, your goal and your prize.
Nothing wastes more energy, than worrying.
The longer one carries a problem, the heavier it gets.
Don't take things too seriously.
Live a life of serenity, not a life of regrets.
Remember, that a little love goes a long way.
Remember, that a lot goes forever.
Remember, that friendship is a wise investment.
Life's treasures, are people together.
Realize, that it's never too late.
Do ordinary things, in an extraordinary way.
Have health, hope and happiness.
Take the time, to wish upon a star.
And don't ever forget.
For even a day.
How very special you are!
Author Unknown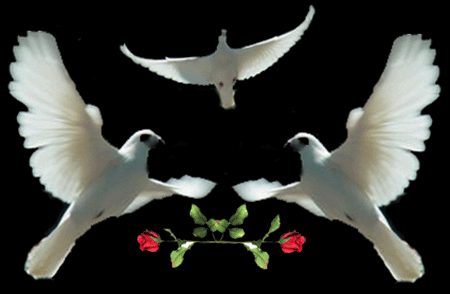 Memories
Precious, tender memories,
Can comfort us in sorrow
Giving us a reason,
To look towards tomorrow.
We can recall a word or deed
From an unexpected source,
That helped uplift our spirits
As we traveled on life's course.
So never dwell on troubles,
Of a cross you had to bear,
Search deep within your heart
And find sweet memories there.
Life is just a mixture
Of sunshine with some rain,
But memories of sunny days,
Are the ones that should remain.
© Marian Jones 2002

Always Remember Poem

Always remember to forget
The things that made you sad
But never forget to remember
The things that made you glad.

Always remember to forget
The friends that proved untrue.
But don't forget to remember
Those that have stuck by you.

Always remember to forget
The troubles that have passed away.
But never forget to remember
The blessings that come each day.

- Author Unknown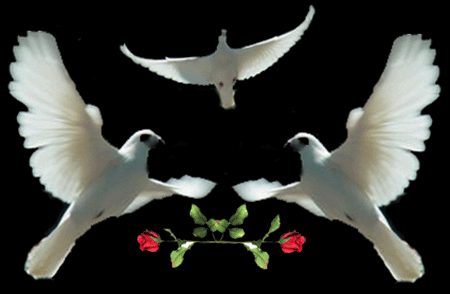 You Will Never Be Forgotten
You will never be forgotten
I'll always see your face
The corner of your smile
And all the little things that no one will ever know
Like it was yesterday, won't ever fade away
Goodbye is just a word that I will never say
You will never be forgotten
A million days could pass us by
But what is time but just a dream
Oh I still feel you here with me
You're more than just a memory
Oh you will never be forgotten
I can't hold your hand
Or look into your eyes
And when I talk to you
It just echoes in my mind
But If hearts are made of dust
And if we fell from the stars
I look up tonight and know just where you are
You will never be forgotten
A million days could pass us by
But what is time but just a dream
Oh I still feel you here with me
You're more than just a memory
Oh you will never be forgotten
And the world just keeps on going
It has no way of knowing
That you're gone
You will never be forgotten
A million days could pass us by
But what is time but just a dream
Oh I still feel you here with me
You're more than just a memory
Oh you will never be forgotten
written by: Jessica Andrews

A Bridge Called Love
It takes us back to brighter years,
to happier sunlit days and to precious
moments that will be with us always.

And these fond recollections
are treasured in the heart
to bring us always close to those
from whom we had to part.

There is a bridge of memories
from earth to Heaven above
It keeps our dear ones near us
It's the bridge that we call love.

Author Unknown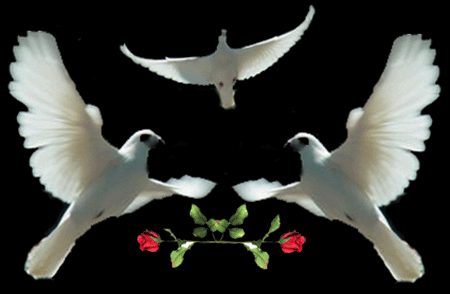 In Memory:
One gift, above all others
God gives to us to treasure
One that knows no time, no place
And one gold cannot measure
The precious, poignant tender gift
Of Memory, that will keep
On dear ones ever in our hearts
Although God gives them sleep
it brings back long remembered things.
A song, a word, a smile
And the world's a better place because
We had them for awhile!

Memories
Memories are a treasure
The wealth we have inside
Special times and sad times
They're all part of life

We often like to retreat
To the memories of yesterday
The tender moments we had
That can never be replaced

When we see that the Lord
Was there throughout our lives
And see the turns we made
With Him as our guide

We see the plan He had
To bring us where we are
We see the road we've traveled
Has brought us on this far

So memories of the past
Help us trust to thee
Our future years with gladness
That we cannot yet see

For if in the Father's care
We place each day we live
We will know His inner peace
And His grace He freely gives

© By M.S.Lowndes